Local Current Events
Around Lake Winnipesaukee

The NH lakes region of New Hampshire has some really fun local current events that let you enjoy the region all year round.  There are so many activities to keep you busy, you won't be able to keep up with them.


Halloween Events - You'll find many activities for young and old alike to enjoy the scary season.


Christmas Events - Many activities for everyone to enjoy this magical, holiday season.



I have included a list of events by the season.  The summer local current events will be posted in the spring and the winter local current events will be posted around the holidays.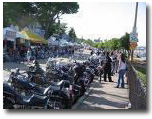 March 28, 2015 - Easter Egg Hunt
Laconia's annual Easter Egg Hunt will be held at the NEW Weirs Community Park!  It takes place on Saturday, March 28th at 10am.  Ages 2-11, Free admission.  Special appearance by the Easter Bunny!  Bring a camera for photos and don't forget to bring your own basket!  The hunt takes place outdoors, so dress accordingly.
This has been a wonderful snow year for skiing.  Take advantage of it and do some spring skiing.
Don't forget that "ice-out" is coming soon. If you're interested in more details check out my "ice-out" page.
April 4, 2015 - Breakfast with the Easter Bunny
Gilford Youth Center and Gilford Parks and Recreation are hosting Breakfast with the Easter Bunny and friends.  This takes place on Saturday, April 4th from 8-10am.  Tickets are $3 for kids and $5 for adults.  Proceeds will help fund future Gilford Youth Center programs.  For more information visit http://www.gilfordyouthcenter.com/breakfast-with-the-easter-bunny-and-friends.html

It's time to think spring and hope all this snow melts soon so you can get ready for all the summer activities.

---

Back From Local Current Events to the New Hampshire Lake Winnipesaukee Travel Guide Home