Local Current Events
Around Lake Winnipesaukee

The NH lakes region of New Hampshire has some really fun local current events that let you enjoy the region all year round.  There are so many activities to keep you busy, you won't be able to keep up with them.


Halloween Events - You'll find many activities for young and old alike to enjoy the scary season.


Christmas Events - Many activities for everyone to enjoy this magical, holiday season.



I have included a list of events by the season.  The summer local current events will be posted in the spring and the winter local current events will be posted around the holidays.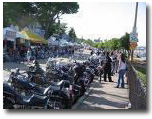 Jan 24, 2014 -  Sledding Party
Come sledding with the family under the lights on South Street which is just after the cemetery on Academy Street.  We will be having a bonfire to warm ourselves by, lights to sled by and cocoa and marshmallows to consume.  This is a FREE program, just come and play.  This local event takes place in Laconia on Friday, January 24 from 6:00pm~8:00pm. For questions call 524-5046
Jan 31, 2014 -  Ice Skating Party
Come skate under the lights and enjoy a bonfire to warm up by.
We will provide hot cocoa and cookies.  Weather & conditions permitting.  This event takes place in Laconia on Friday, January 31st from 6:00pm~8:00pm.  It is FREE for any age at Memorial Park.
Jan 31 -  Feb 2, 2014 - New England Pond Hockey Classic
The Pond Hockey Classic is taking place on Meredith Bay!
The welcoming party and skills competition on Thursday, Jan. 30th, will still be held on Meredith Bay. 
Join the fun with this local current event for the fifth annual Pond Hockey Classic held on Lake Winnipesaukee in Meredith.  A party starts on Thursday evening and then it's three days of pond hockey.  There will be teams of all ages competing on 14 rinks between Lago and Church Landing in Meredith.   For more information, check out the Pond Hockey Classic.
Feb 8 - 9, 2013 - Great Rotary Fishing Derby
This ice fishing derby is loads of fun.  Meredith bay is set up with a party atmosphere.  Even if you don't fish, it's fun to go.  For more information on registration, rules and more, visit the Meredith Rotary Club's web site.
Feb 14-16, 2014 - 85th Annual Sled Dog Race    UPDATED

Annual World Championship Sled Dog Races - 6 dog race, starting at Main Street in Laconia.  Come and join the fun.  There are vendors supplying food and more.  To register for the race, call 524-4314.
Feb 16, 2014 - Alton Bay Winter Carnival
This event takes place from 8am to 4pm.  Come and enjoy music, games, ice fishing, ice bowling, snowshoeing, and more.  Save a spot to see the Great Alton Bay Bed Race.  This is a fun event for the whole family to be involved.  For more information call 603-875-0109.
Feb 22, 2014 - Abenaki Winter Triathlon - Wolfeboro
This event combines snowshoeing, skating and cross country skiing.  Registration is at 8am at the Abenaki Ski Club on route 109A in Wolfeboro.  The race starts at 9am!
Feb 22 - Mar 1, 2014 - Wolfeboro Winter Wonderland
Join in the fun with ski and snowboard races, pancake breakfast, snow sculptures, ski and snowshoe racing, figure skating exhibition, bonfire and more.  For more information contact the Wolfeboro Parks and Recreation department.
Feb 26, 2014 - Cardboard Box Sled Derby - Gilford   NEW
The Box Sled Derby will be held on Wednesday, Feb. 26th at 10am at the the Gilford Outing Club sledding hill on Cherry Valley Road.  This program is open to participants ages 5 and up.  Participants build their own sled and have it judged.  You must pre-register by Monday, Feb. 24th.  For guidelines go to www.gilfordrec.com or call 603-527-4722.

March
Winter is winding down.  Time to get ready for spring.  Get that last minute skiing in and dream about the crocuses and daffodils blooming.
Don't forget that "ice-out" is coming soon.  Since the lake froze in December this winter, let's see if it melts early or not.  If you're interested in more details check out my "ice-out" page.
April
Get ready for spring and summer.  Put away the winter woolies.  Come out and enjoy nature.  There are no bugs!  Take a hike, get the yard cleaned up, check back to see what's happening.
---

Back From Local Current Events to the New Hampshire Lake Winnipesaukee Travel Guide Home