Accommodations on
Lake Winnipesaukee

Are you looking for the best accommodations or just a place to stay that's within your budget? There are many great lakes region vacation rentals to choose from while visiting the Lake Winnipesaukee area in New Hampshire.


A lot of Lake Winnipesaukee vacation rentals are local residents that rent their homes or condos. I'll tell you who to contact to get the type of place you prefer to rent. You can rent individually from each condo or check out listings from a realtor that specializes in vacation rentals.

In addition, I'll tell you about some cozy Bed & Breakfasts, luxury hotels and family oriented motels, cottages and campgrounds.

So, get ready to book your vacation at one of these wonderful places to stay around Lake Winnipesaukee in New Hampshire!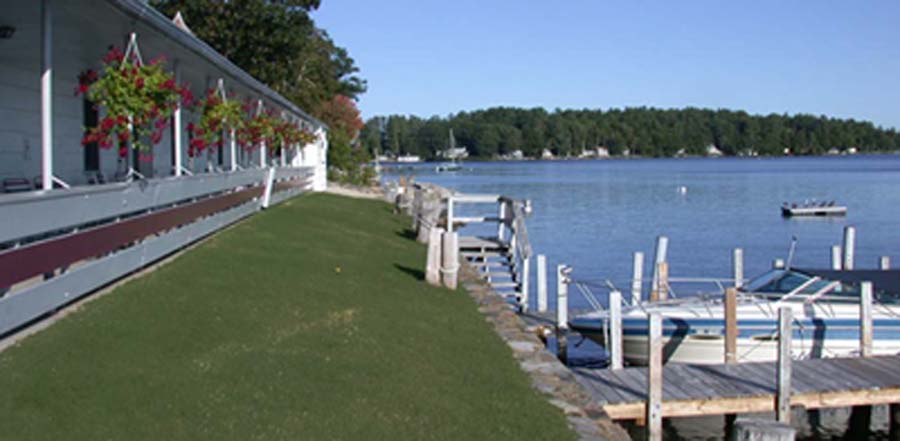 Click here to share your favorite place to stay
or travel story with visitors to this page
Lake Winnipesaukee New Hampshire Bed & Breakfasts
Bed and Breakfasts are fun and have a homey atmosphere. I prefer Bed and Breakfasts to hotels when spending more than a couple of days. You get to know the owners and they really care about their guests.

Plus, each Bed and Breakfast has themes that appeal to different personalities. Check out the many Bed and Breakfasts in the New Hampshire Lakes Region area.
Lake Winnipesaukee New Hampshire Hotels,
Inns and Resorts
Hotels, Inns and Resorts are fun as well. Especially the luxurious ones. If you don't feel like sightseeing, you can spend the day at their pool or spa. Some of them even have places to shop. Check out this list of Hotels, Inns and Resorts.


Lake Winnipesaukee New Hampshire
Motels and Cottages
Of course, motels and cottages are great for families on a budget. There are a number of them throughout the area that meet the budget of most travelers. Check out the list of Motels and Cottages.


Lake Winnipesaukee New Hampshire Campgrounds
For those who like to rough it at campgrounds I've put together a list of some of the favorites. Whether you use an RV, trailer or tent, these campgrounds are a sure hit for the outdoorsy person.



---


Back from Accommodations to the New Hampshire Lake Winnipesaukee Travel Guide.