Weddings
On Lake Winnipesaukee
In New Hampshire

Lake Winnipesaukee weddings in New Hampshire are a wonderful moment in a couple's life.  It's a dream come true and the culmination of a beautiful love affair. 


This is a time to share your love with each other with friends and family nearby. 
A ceremony around Lake Winnipesaukee would be ideal to make this day perfect.

When girls are young, they dream of a fairy tale ceremony and reception with their knight in shining armor. 
Planning what their dress will be like, where the event will take place and who will be attending. 
Remember, the girls grow up watching the Disney fairy tale movies and they know what they want.  Boys watch them too but focus on the brave hero saving the princess from evil.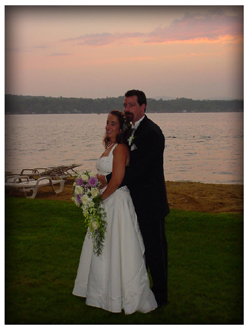 Fast forward to adulthood....Guess what?  The young ladies still want to have the extravagant ceremony.  Well, you still can. 
Lake Winnipesaukee in New Hampshire has much to offer for that special day. 
This will be one of the most wonderful days in your life, one to share with family and friends.

Of course, what can be better than an extra special ceremony taking place in the Lake Winnipesaukee area of New Hampshire?
The natural surroundings of the lake and mountains make this the perfect place for that special day. 

Lake Winnipesaukee is made for romance and there are many vendors that specialize in making your magical day come true. 
Many resorts offer wedding packages that will leave you with wonderful memories that you'll always treasure.

Sure, the weather can play a factor on where you hold your nuptials.  Since you don't know in advance if you'll have bright sunny skies, it's always good to be prepared.  Bring the umbrellas along just in case. 

Many couples plan outdoor ceremonies with a canopy to provide cover from either rain or the hot sun.  Others plan indoor events at a place with spectacular views. 
Still, some couples get married on the beach or the M/S Mount Washington on Lake Winnipesaukee.  All of them turn out to be wonderful  no matter what the venue or what the weather brings.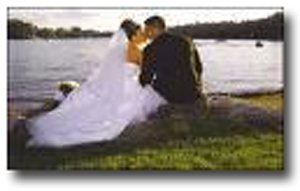 To help plan out your New Hampshire wedding around Lake Winnipesaukee, I've come up with many ways to make everything a bit easier:



---
Back From Weddings to the New Hampshire Lake Winnipesaukee Travel Guide Home