Water Sports
On Lake Winnipesaukee


Water Sports......a great activity on Lake Winnipesaukee in New Hampshire
Whether you're on vacation or have a free weekend on Lake Winnipesaukee, you may want to try a variety of different water sports.
This beautiful lake in New Hampshire has so water activities to offer. 
You might want to try water skiing, tubing, snorkeling, scuba diving and swimming.
The coves around the lake are a great place to try these activities.  Although some would be better in more open water.




Water Skiing and Wakeboarding in New Hampshire

One of the most popular sporting activities on Lake Winnipesaukee is waterskiing. My husband would water ski every day, if he could. We have a small ski boat that we can take anywhere.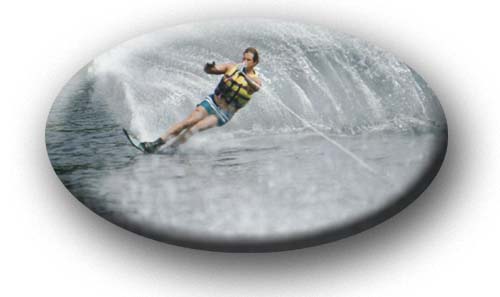 The calmer water with less boats is usually found on the smaller lakes and rivers. But, you can find calm waters on Lake Winnipesaukee in New Hampshire.
Of course, the best time to ski is very early in the morning. That is, if you can get up and get going then.
Weekdays are very good but weekends are not. The water is usually too rough from boat traffic.
But.... you can find calm waters on Lake Winnipesaukee in New Hampshire even on weekends.
Little coves, behind some islands and right when the weather clears from a storm - before all the other boats come out.
Most recreational water skiers use two skis. It's easier to learn on two. Once you've mastered that, you can try slalom skiing, which is on one ski.

Water sports for my husband is heaven. He is an avid slalom skier. I'm more of a recreational water skier. My older daughter has learned to water ski on two skis and hasn't mastered slalom yet. My younger daughter isn't ready to try.
Barefoot skiing is another variation. Instead of skis, you use your feet.
Wakeboarding is a combination of waterskiing, snowboarding and surfing. The boat usually goes at a slower speed than it does for water skiing.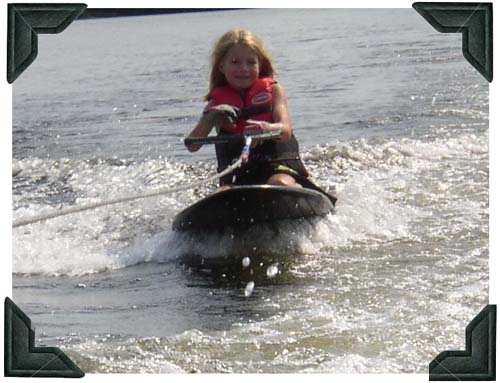 Kneeboarding is another way to be towed behind a boat on Lake Winnipesaukee. Again, this is done at slower speeds. The knee boarder sits on their knees (with them strapped in) and they're pulled behind the boat.

Both of our girls love to kneeboard. When kids are little you can plop them on their knees to start. Once they reach a certain weight they have to start on their belly and then move to a kneeling position while being towed. Our oldest daughter has that mastered. She's even starting to do tricks on the kneeboard. Our younger daughter is just maneuvering back and forth over the wake right now.
Tubing
Tubing is one of the easiest water sports to master behind the boat. You basically sit or lie down on a tube and hold on. The rope is connected to the tube, so you just hold the handles of the tube.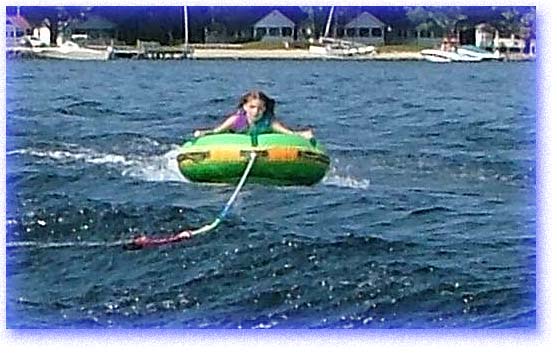 Tubing is fun. Some people like to go fast and others slow. You set your own pace.
If you turn and the tube is on the outside of the turn, they whip around quite fast, so you must be careful to slow the boat down. If you're on the inside turn, the tuber ends up going real slow.
We go tubing a lot on Lake Winnipesaukee. Because the water is often full of boat waves, we take the girls tubing.
When we first started the girls tubing, we just put them on the tube, pushed it out and pulled it back in. That was all they needed. Now, they're regular pros behind the boat.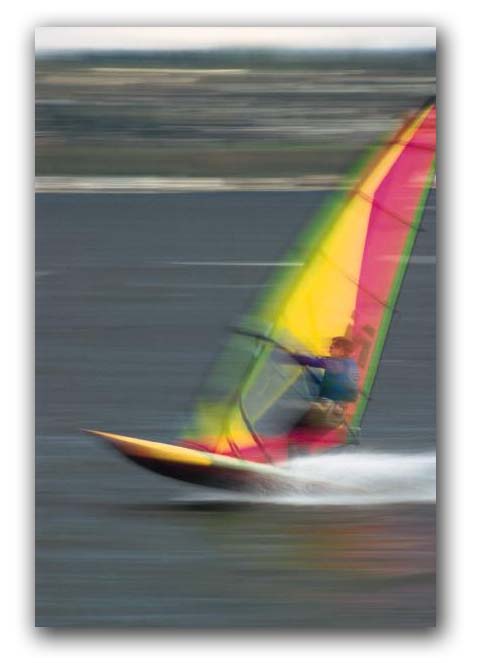 Windsurfing

Windsurfing was very popular some years ago. It's still one of the good water sports to try on Lake Winnipesaukee in New Hampshire.
Sail boarding in Laconia offer windsurfing lessons and rentals. They can be reached at (603)528-4110.


Scuba Diving
Scuba diving on Lake Winnipesuakee has many advantages. It's fresh water, close by and a great place to learn. There are so many dive sites that everyone will enjoy.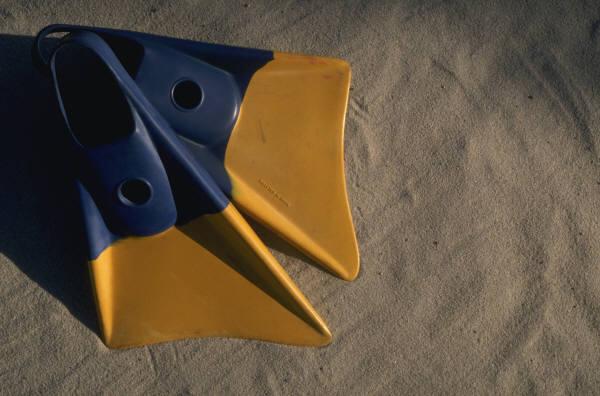 If you're just a beginner, the Open Water SCUBA Diving Certification Course will teach you the basics of diving. There are more advanced classes as well.
Lake Winnipesaukee has two dive centers. Dive Winnipesaukee is located in Wolfeboro, New Hampshire and Fathom Divers in Gilford, New Hampshire near Lily Pond.




Snorkeling...one of the Fun Water Sports


Lake Winnipesaukee offers a variety of locations to snorkel. Just about anywhere along the shoreline, you'll find different rocks, crayfish and other things. It's a great way to observe the New Hampshire underwater life of Lake Winnipesaukee.
If you're just going for a boat ride, take along your snorkeling gear and check out the different islands. Even some dive sites are great for snorkeling.
One of our favorite places is forty islands. We anchor and take out the snorkeling gear and check out what's underneath the surface. Because there are a lot of rocks, we don't have to worry about boaters coming by.
Swimming


If you have no interest in boats or diving but want to do water sports, try swimming. New Hampshire summers can get very hot.
A dip in Lake Winnipesaukee can cool you off. There are many places to swim. Most rental places are either on the lake or have access to it or they might have a pool.
If your rental place has access to a town beach, you usually can go to that beach free of charge. If not, there are many public beaches that are free or charge a small fee.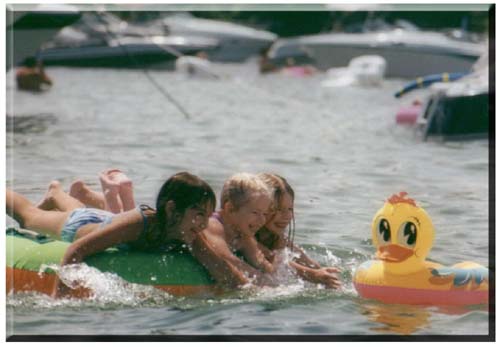 ---



Return from Water Sports to the New Hampshire Lake Winnipesaukee Travel Guide