Attractions Around
Lake Winnipesaukee


Come and visit these popular attractions in the Lake Winnipesaukee Area of New Hampshire...


Need a break from the sun?  Want to keep everyone happy?  Check out Lake Winnipesaukee and all of the activities you can enjoy.  You'll find fun things to do all around the lake. 
Some of these activities are sure to put a smile on your face when you see the enjoyment had be all of your family members.

Here are a few fun things that will please anyone during your vacation in the Lake Winnipesaukee area of New Hampshire.




Funspot - Lake Winnipesaukee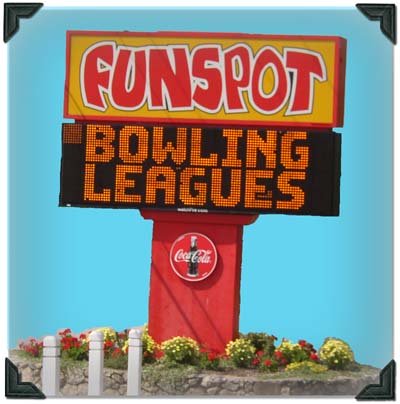 Funspot is an all-in-one place for fun.  There is an arcade, bowling alley, kiddie rides, miniature golf all in one place. The kids love this Lake Winnipesaukee, New Hampshire attraction and its open all year.

There are little bumper cars and other coin operated rides that are popular with the young children.  My girls just love going on the bumper cars.  They do this over and over again.

They have a ton of games where you can win tickets and trade them in for little trinkets.  Each time we go, we scope out the games that give the most tickets.  It always seems to change.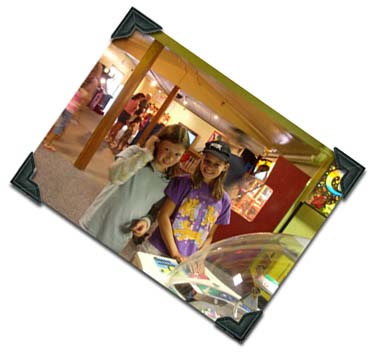 You can try your hand at skee-ball, electronic pinball or try to hook a stuffed animal.


For those who like candlepin bowling, there's a separate area just for that.  You can also play bingo.  Although I've never tried it, I hear the players have fun.

There's a little snack bar where you can take a break and buy something to eat or you can bring your own.

You can also have a birthday party at Funspot.  We've gone to several.  The kids have pizza and cake then they each get tokens to play games or go on rides.

Read reviews of Funspot!
Meadowbrook Musical Arts Center - Lake Winnipesaukee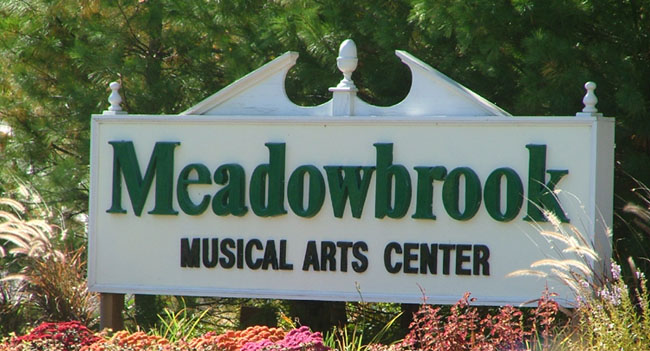 A favorite Lake Winnipesaukee, New Hampshire attraction is Meadowbrook , the lakes region concert center.  It's located along the shores of Lake Winnipesaukee in Gilford.  Their summer concert series brings top names to the lakes region.  They've also renovated the Center Stage Cafe and offer winter concerts with a three-course meal as well.

As an outdoor concert center, you can enjoy yourselves no matter where you sit.  Big screens show the singer/group close-up for those seated on the lawn.  Food, drink and amenities are plentiful.  The last time my husband and I went to Meadowbrook, we had lawn seats.  Because of the big screens, we felt we had great seats and really enjoyed the concert.

Read reviews of Meadowbrook
M/S Mount Washington Cruise On Lake Winnipesaukee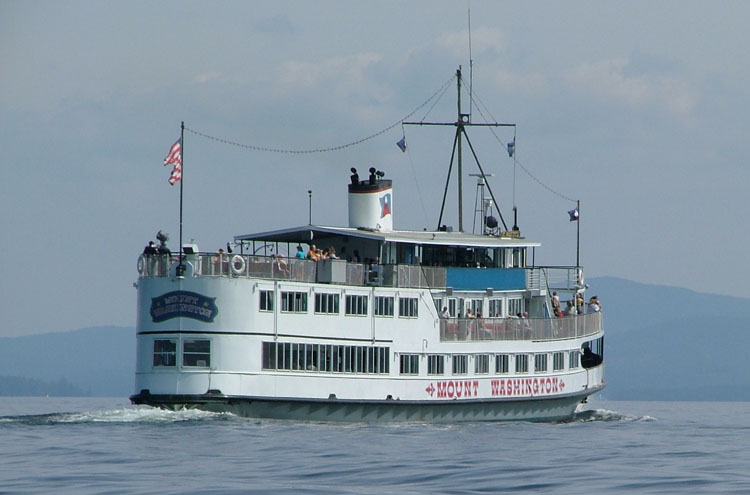 One of the most famous Lake Winnipesaukee, New Hampshire attractions is the M/S Mount Washington Cruise where you can take a cruise around the lake.  They offer scenic cruises, sunset cruises and dinner cruises.  They operate from May to October and usually stop at five ports:  Weirs Beach, Meredith, Wolfeboro, Alton Bay and Center Harbor.  Check ahead for the schedule of stops.

Taking a M/S Mount Washington cruise is an affordable way to tour beautiful Lake Winnipesaukee by water.  The views are spectacular and the overall feeling of being on the water is refreshing.  Try it.  I think you'll like it.

Read reviews of the M/S Mount Washington
Sight Seeing By Rail

For a fun excursion, you just have to try the Winnipesaukee Scenic Railroad.   The train ride takes you along the shores of Lake Winnipesaukee from Meredith through the Weirs and into Lakeport.  You can have a picnic lunch or enjoy an ice cream sundae from their Ice Cream and Food Service car.  It's fun for the whole family.

Read reviews of the Winnipesaukee Scenic Railroad
Weirs Beach Drive-In Theater

For those that want the outdoor movie experience, check out the Weirs Beach drive-in theater.  There are four screens and the latest movies.  You get two movies fro the price of one.

Read reviews of Weirs Beach Drive-in Theater
Weirs Beach Waterslide

This is a great way to cool off.  The kids love the waterslide and its convenient to the fun at the Weirs.

Read reviews of Weirs Beach Waterslide
Canterbury Shaker Village - Lake Winnipesaukee
Canterbury Shaker Village offers visitors a chance to experience what life was like for the Shakers.  You can observe skilled artisans that create shaker styled products.  They offer tours, craft projects and lunch at the Shaker Table Restaurant.

It's very interesting to visit Canterbury Shaker Village.  Many school groups go as well as individual families.  On the day we went, we had a tour and the shaker way of life was explained to us and we also got to make a craft.  My daughter went another time and learned about spinning wool into yarn.
Read reviews of Canterbury Shaker Village
Gunstock Mountain Resort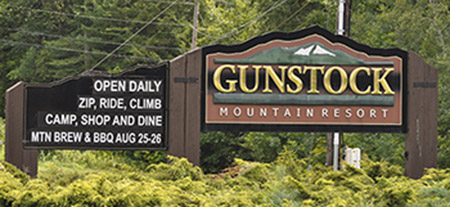 Gunstock has so many different things to do in the winter and the summer.  For the summer you can try out their adventure park and zip line.  You'll also find special events throughout the year that you can attend.

Read reviews of Gunstock Mountain Resort
Kellerhaus
The Kellerhaus has been around the Weirs Beach area for a really long time.  This is a must stop in and visit place.  They have all kinds of gifts, homemade candies and ice cream.

Read Reviews of Kellerhaus
Lakes Biplane Rides

Looking for different types of attractions?  Try a scenic tour of Lake Winnipesaukee in a biplane.  You'll get to sit in an open cockpit feeling the sun and wind on your face.  Be as adventurous and you want.  Ask for turns or for smooth riding.  They try to accommodate all your tastes.

Read reviews of Lakes Biplane
Castle in the Clouds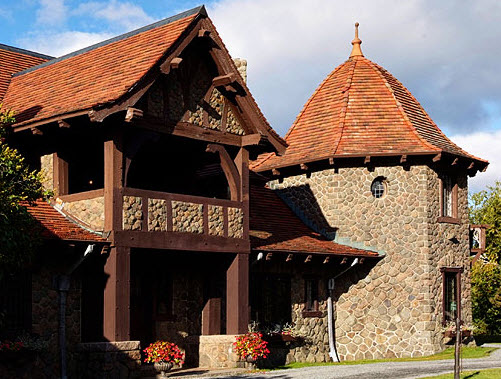 This is a nice way to spend an afternoon.  There's a long scenic drive to reach the top with many stops along the way.  When you get to the castle you can also take a guided tour and learn about the history of the castle.

Read reviews of Castle in the Clouds
The Loon Center

The Loon Center is located at the Markus Wildlife Sanctuary and is open to visitors all year.  Learn all about the loons and take a nature walk on the different trails.  Very educational.

Read reviews of the Loon Center
BarnZ's Movie Theater

If you want to catch the latest movie at an indoor theater, try BarnZ's in Meredith.  They have the latest movies, reasonable prices and plenty of parking.

Read reviews of BarnZ's Movie Theater
Dynamic Ceramics - Lake Winnipesaukee
If you like creating ceramic pieces.  This is the place to go.  They are located in Gilford, New Hampshire across from the Hannaford Shopping Plaza.


Once you pick out your item, you then choose the paint colors.  There's a tray to hold the different paints and many paintbrushes to choose from.

After you finish with the painting, the piece is left to be fired.  The owner will let you know when your ceramic piece will be ready.

Dynamic Ceramics also has birthday parties.  There's something for all ages.  My girls have painted pictures on tiles (usually the least expensive) to painting keepsake boxes and banks.  Dynamic Ceramics is a favorite Lake Winnipesaukee attraction.



Gymnastics - Lake Winnipesaukee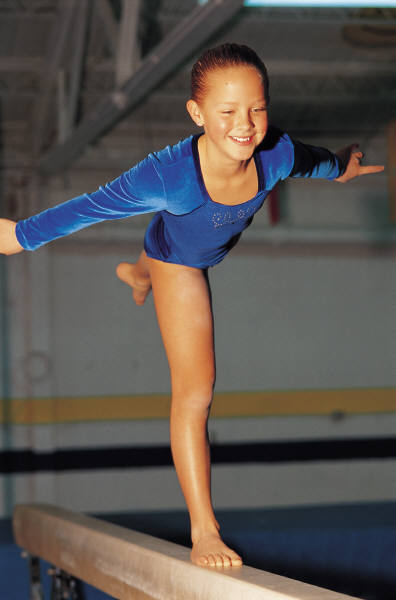 Do your kids need to burn off some energy?  For some inexpensive fun, try out Lakes Region Gymnastics.

My girls beg to go to gymnastics.  Its' one of their favorite Lake Winnipesaukee New Hampshire attractions.  Their favorites are the trampoline and the rope swing.  There's also tumbling, uneven parallel bars, parallel bars, balance beam, horse and running trampoline.
They have tumble time on Wednesday and Thursday mornings from 9:30 to 10:30 am for ages 1-6.  Open gym is offered on Saturday afternoons from 12:30-2:00pm for ages 6 and up.  This Lake Winnipesaukee attraction is a sure hit with the kids.  For more information call (603) 524-3338.



Go Karts - Lake Winnipesaukee, New Hampshire
One of the fun attractions that gives you a little thrill and a great way to try out some budding driving skills, try Go karts.  There are two different places:


---
Daytona Fun Park - Route 11B Weirs Beach 366-5461
Check this Lake Winnipesaukee attraction out for more than go karts.  They also have a climbing wall, mini-golf, arcade and batting cages.


---
Weirs Beach Go Kart Track - 582 Endicott St. - Weirs Beach - 366-4177

The Go karts go around the track several times.  The kids think its great.  If you've gone after a rainfall watch out for the puddles.  When you drive over the puddle the water sprays up from under the car onto your legs.  It does cool you off a bit.

You can also practice your racing skills with remote controlled electric race cars.  Test your skills on an oval race track where you can race against others.  It's not that easy.  The cars flip around, get bumped by other cars and it's hard to get them straightened out.  The first one to go around 25 laps, wins.



Miniature Golf - Lake Winnipesaukee, New Hampshire

Miniature Golf is a fun diversion too.  Something the whole family can enjoy. 
There are quite a few places in the Lake Winnipesaukee area and each one is different.  Most are open both day and night.
Kids feel really good about themselves when they win over Mom or Dad.

Here's a list of a few miniature golf attractions in the Lake Winnipesaukee area:

Daytona Fun Park - Route 11B, Weirs Beach - 366-5461
Logs of Fun - Alpen Rose Plaza - 366-2425
Pirate's Cove - Route 3, Meredith - 366-5058
Pirate's Cove Adventure Golf - Route 3 Winnisquam - 528-6434

Funspot - Route 3 - Weirs Beach - 366-4377




Lake Winnipesaukee Horseback Riding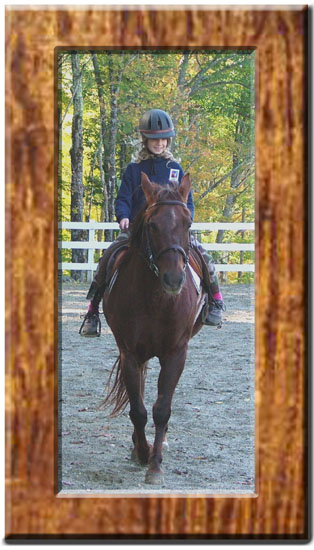 If you're still looking for a fun family activity try horseback riding.  Cobble Mountain Stables at Gunstock takes you through their scenic cross-country trails,  An experienced guide will help show the way through the trail system.  They're always careful about matching the horses to your ability.




New Hampshire Motor Speedway - Lake Winnipesaukee
If you're into racing, you definitely want to vacation here during race weekends.  The New Hampshire Motor Speedway offers a variety of racing.  They have NASCAR, Loudon Road Race Series, Vintage races, Sports Car Club and more.
---

Return to Top Of Lake Winnipesaukee New Hampshire Attractions.

Return to the New Hampshire Lake Winnipesaukee Travel Guide Home