Lake Winnipesaukee Vacation

...in beautiful New Hampshire

If you're thinking, "why take a Lake Winnipesaukee vacation?" There are so many reasons to travel to New Hampshire and visit the lakes region.


For one, it's an absolutely gorgeous area to enjoy all kinds of activities and wonderful dining options for the end of the day.
Lake Winnipesaukee in New Hampshire offers those on vacation the opportunity to try boating, whether it be sailing or motorboating.
There's a fun family vacation for everyone. You can rent or bring your own boat and experience waterskiing, tubing snorkeling and more.







Landlubbers
If you're strictly a landlubber, there are many attractions and day trips. Plus, you can still experience the breathtaking views.

There are many beaches to choose from where you can relax and the kids can enjoy the water. There's even a popular beach bar to hang out.

For those who want to experience the night life or shopping, a vacation getaway to Lake Winnipesaukee has so much to offer. People from all walks of life can enjoy the Lake Winnipesaukee area of New Hampshire. You can find top-notch hotels to woodsy, secluded campgrounds.

New England weather is changeable. That's why there are so many different activities you can enjoy, whether it's raining or not.

Many visitors come back to vacation on Lake Winnipesaukee in the lakes region of New Hampshire. Some even buy condos or even move to the area because it's so beautiful.


Read reviews about the Lake Winnipesaukee area.
A Place For All Seasons

Lake Winnipesaukee isn't just for the summer.  It's a great place to visit in every season. 
The fall has glorious foliage that just can't be beat.  Whether you're in a boat or a car, the leaf peeping is spectacular. 
There are many arts and craft fairs, Halloween and autumn events, hiking and so much more to enjoy in the fall.
Don't forget that winter is loads of fun in the Lake Winnipesaukee area.  Downhill skiing, cross-country skiing, snowmobiling, ice skating, snowshoeing, ice fishing, pond hockey...the list goes on.  There's enough to keep you busy all winter long.
The spring is a little quieter, but there's such anticipation in the air that you get filled with excitement.  Just the smell of the warm weather gets your blood flowing.  The buds on the trees, new flowers, grass sprouting, ice melting and the shake down cruise of the season....it's all worth it.


Other Vacation Spots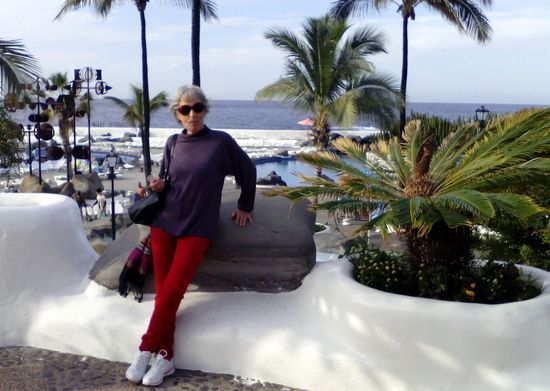 The Tenerife holiday home insider guide at Lake Lago Lido Martianez ( of Spain.)
Sometimes you want to go on a vacation far away.  Perhaps somewhere else in North America and even some other country such as Europe.
Have you ever thought about traveling to Spain?  Tenerife, Spain to be exact.  This place can be an awesome adventure waiting to happen.  Here's a link to find out more about this wonderful vacation spot.
The Holiday home insider Tenerife online guide features the famous attraction Lake Lago Lido Martianez with its volcanic stone landscaping and casino below sea level for vacation and retirement besides much more.

---

Back From Lake Winnipesaukee Vacation to the New Hampshire Lake Winnipesaukee Travel Guide Home