Shopping The Lakes Region

Going shopping at a mall or store in the Lake Winnipesaukee area of New Hampshire can be an adventure.


Depending on what you're looking for, there are several different types of stores throughout the region.
You'll find the typical souvenir shops spattered throughout the different cities and towns.
At the same time, there are plenty of boutique stores to find the classy piece of clothing, accessory or home decor.
Many of the tourists as well as the locals love to check out the specialty shops throughout the Lake Winnipesaukee area.  This is where you can find one of a kind gifts that you don't see anywhere else.

In the lakes region you will find quaint, little stores that offer a hometown feel, an outlet mall all the way to the chain stores.  There's definitely something for everyone to enjoy you're shopping excursion.


Downtown Laconia - Near the junction of Route 3 and Route 106
Downtown Laconia normally has a variety of interesting stores in the Lake Winnipesaukee area.  Over the last few months or so, many shops have closed and many more have opened.
You can still find some stores there. There are quite a few secondhand shops as either consignment stores or antiques. Goodwill is a secondhand shop that sells outright.

You can also find music stores, bicycle shops, restaurants, salons, dance studios, jewelry stores and a few others. As the economy picks up, more shops will start popping up in downtown Laconia again.

Wolfeboro - Main St., near the town docks
Wolfeboro, New Hampshire has some quaint stores on the shores of Lake Winnipesaukee to spend some browsing time where you can find all kinds of neat and interesting things. 
I've listed a few that are right around the town docks area.


Black's - Main Street (603)569-4444.  Black's is a fun card and gift store. 
Every time we go shopping in there, my girls head to the car display near the cash register.  They love to look at the different die cast cars they have.  You can find some cool toys and interesting knick knacks. 
This is the place to go when you want something extra, but you're not sure what it is.  This is one of our favorite places.
Cornish Hill Pottery - 39 Main St. (603)569-5626.  They have a many different types of pottery.
Dive Winnipesaukee - 4 North Main St. (603)569-8080.  This store carries summer clothing and accessories. 
They have many items for family water sports on Lake Winnipesaukee, such as tubing, waterskis, wakeboards, etc.  You can get snorkeling gear and fun water toys for the kids.
Interested in renting equipment to use on Lake Winnipesaukee?  They have canoes, kayaks and sailboats available for rent.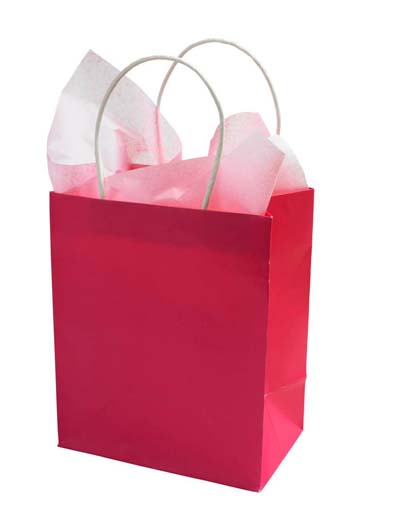 Hampshire Pewter - Mill St. (603)569-4944.  This is a great place for pewter.  You can find all kinds of beautiful  hand-cast pewter pieces. 
If you have the time, you can take a factory tour and find out how each piece is made.
Read reviews of Hampshire Pewter
Hunter's Farm Fresh Foods - 60 South Main St. (603)569-4755.  Hunter's is a small market where you can find many of your grocery needs, baked goods, meats, fresh produce, beer and wine and many other foods.
Kalled Gallery - 33 N. Main St. (603)569-3994.  You'll find many beautiful, hand-made pieces of jewelry that capture your eye.


The Straw Cellar - 25 N. Main St. (603)569-1576.  If you're looking for some beautiful, hand-crafted gifts, this is the place to go.


The Shops at Durgin Stables - 15 N. Main St. There are a few different stores to browse through near Lake Winnipesaukee such as:
Meredith 
Meredith, New Hampshire has many places to spend a day of shopping.  You'll find antique and craft galleries, specialty stores, outlet stores and boutiques. 
Mill Falls Marketplace is a quaint place to get started.  There are many stores across from Lake Winnipesaukee where you can find a variety of interesting things.  Here are some of my favorites:


Adornments and Creative Clothing -  The clothing is wonderful and you'll find some unusual and interesting pieces of jewelry.  You can find some really cool gifts in here.
The Country Carriage - This store definitely has a country feel to it.  You'll find many items that bring back that nostalgic feeling like candles, country style furniture, quilts and other homey gifts.


Lee's Candy Kitchen -  If you have a sweet tooth, this is the place to be.  There's so much to choose from such as truffles, home-made fudge, specialty candy and more.  You can even get gift baskets.


Oglethorpe Fine Arts & Crafts - If you've been looking for that unique hand-crafted item in the Lake Winnipesaukee area for someone special, then look no further. 
There are so many crafts to choose from like jewelry, pottery, hand blown glass, metal, wood and more.  This is a must see shop.
There are many other places in Meredith.  You'll want to check everything out.  Here are a few other shops:
League of NH Craftsmen - These crafts are hand-made by local artisans from the Lake Winnipesaukee area.  You can find pottery, glass, wood, iron and more.  It's a wonderful way to support the local artists.
Annalee Mobilitee - This has the largest collection of Annalee dolls around.

Read reviews of Annalee Outlet
Innisfree Bookshop - Great independent bookseller.  Large selection.

Read reviews of Innisfree Bookshop
Tilton

Tanger Outlets - Route 3, Tilton, NH (603) 286-7880 or (866)665-8683
Tanger Outlets is located in Tilton, New Hampshire at exit 20 off Interstate 93.  Outlet shopping is the best way to get great deals on a lot of name brand items. 
This strip mall has stores that offer name brand clothing, furnishings, jewelry, shoes, specialty stores and more.
Because there's a variety of stores with good deals, I do a lot of back-to-school and Christmas shopping there.  The stores always have sales and you can find most things that you need. 
So, enjoy yourself for an afternoon browsing through the stores.  If you need a snack or lunch, there's a small dining area as well as a "Chicago Grill."  There's even a small playground for the kids.
Read reviews of Tanger Outlets
Other Shops
You can find various other chain stores, supermarkets and one of a kind stores throughout the Lake Winnipesaukee region of New Hampshire. 
Belmont has the Belknap Mall, Gilford has a couple of plazas, Laconia has many other stores downtown and near Weirs Beach and Tilton has a lot to choose from as well. 
You're sure to find something for your shopping pleasure.
---

Back From Shopping to the New Hampshire Lake Winnipesaukee Travel Guide Home