Fishing On Lake Winnipesaukee

Fishing for bass, trout and salmon while on your boat on Lake Winnipesaukee in New Hampshire is an adventure filled excursion. There are so many types and a multitude of places that have attracted anglers from all over.
Lake Winnipesaukee in New Hampshire covers 72 square miles with 365 islands and 240 miles of shoreline.
Facts differ depending on what source you use. There are coves, inlets, shallow areas which aren't navigable as well as very deep waters in "The Broads."

Before you get started in your adventure, you'll need to purchase a New Hampshire Fishing License and a navigation chart.
The chart will help you navigate your boat around the rocks that are just below the surface in some areas.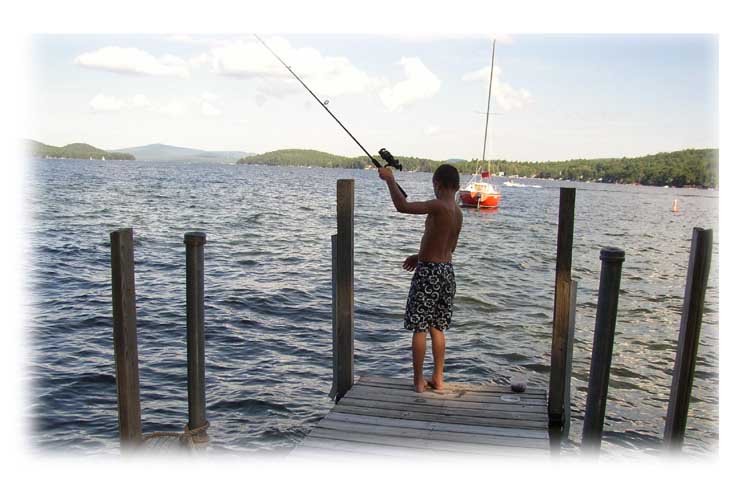 Where To Look
Lake Winnipesaukee has a variety of species but most anglers come for the bass. Largemouth and smallmouth bass are plentiful in this lake.
To be more successful at catching the smallmouth bass, you'll need to look for flat sandy areas with an immediate drop to deeper water.

Many of the places to get started are at Forty Islands, Ragged Island, Sleepers Island, Middle Ground Shoal, Graveyard and Winter Harbor.
At Graveyard you need to be careful while motoring there. Also, Winter Harbor is a favorite waterski area, so that might interfere with your angler's adventure.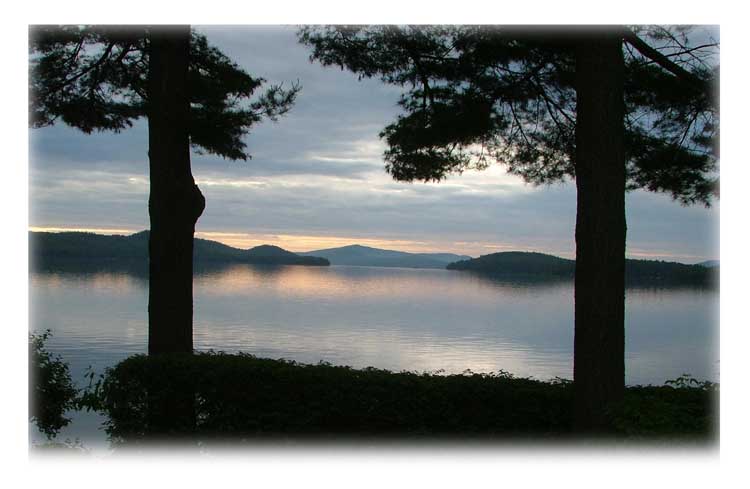 Largemouth bass can be found in specific areas of Lake Winnipesaukee in New Hampshire where there is shallow water, stumps and weeds.
You can find the largemouth bass at Lees Mills, The Basin, Green Basin, Moultonboro, Paugus Bay and Salmon Meadow.

When you're ready to start your trip on Lake Winnipesaukee, get your gear and enjoy the time on the lake. Everyone has a different opinion on what conditions and location are best.
It just takes time and experience to determine what and where the best place to catch bass, trout or salmon is.

Master Angler's

You won't want to miss reading about the Master Angler's series with Hal Lyon. 
I had the pleasure of working with Hal in converting his Master Anglers series over to my web site.  It was a major undertaking but well worth the effort.
This series introduces you to the master anglers that wanted to pass on their secrets of angling success to others. 
I hope you enjoy the stories, tips and other information of these Lake Winnipesaukee Master Anglers.

Winter

Don't forget about ice fishing on this New Hampshire lake. Just because the lake freezes over in the winter doesn't mean you have to hibernate!
A lot of angler's look forward to getting out on the ice with a group of their buddies for the day. It's fun! You should try it.


---

  Return to the New Hampshire Lake Winnipesaukee Travel Guide Home