Sailing on Lake Winnipesaukee

Sailing your vessel on Lake Winnipesaukee in New Hampshire is an absolutely thrilling experience. The feel of the wind through your hair, the relaxing environment, the adventure of leaning to starboard....


You can enjoy all of this on Lake Winnipesaukee, whether you're in the broads or just going between islands.
I first learned about boating in high school. My step-dad owned a 13 foot small craft and we would go out on weekends.
My mom and step-dad lived in Florida at the time. So, we went to some islands in the Gulf outside of Clearwater.
It was so enjoyable that I had to learn even more. When the school I went to offered nautical classes, I jumped at the chance to learn even more.

My husband has a passion for this as well. He owned a Sunfish when I met him and one of our first purchases together was a 24 foot sloop.
We sailed around Lake Winnipesaukee in New Hampshire all summer and fall of each year.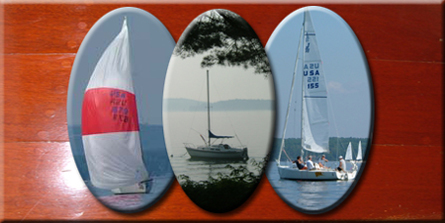 Favorite New Hampshire sailing trips - click here
to share your favorite with visitors to this page


The Broads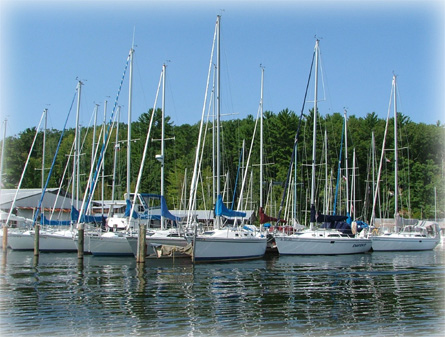 The best wind is in the broads. When we just want to spend all day on our sloop, we go from one end of the broads on Lake Winnipesaukee to the other.
On really rough days, there are few boats out except for the daring. Sometimes it feels like you're in the ocean with waves crashing over the sides. But the thrill of working as a team to run a tight ship is exciting.
Most of the rough, windy days are in the fall. That's when you put on the wetsuits or rain gear. Otherwise, if you get wet, it can be cold.

The warm and windy days in the summer are the best. When the wind is just right, you can tack across the broads all day. Sometimes we anchor behind an island and go for a swim.

Having your own sloop is perfect. This way you can go out on the beautiful New Hampshire Lake Winnipesaukee whenever you want, as long as there is wind.
The small boats are easy to pop up and bring to places you want. The larger sloops take a little more time and effort. We have both.
Of course, the maintenance on them is always there. Some years you have to spend more time and other years just require a quick tune-up.
Sailing Classes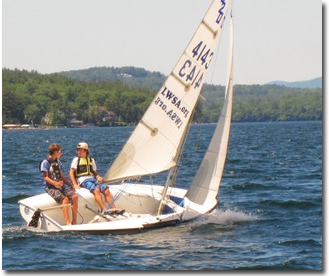 For those who would like to learn how to sail or to hone their skills, Lake Winnipesaukee in New Hampshire has opportunities for both.
The LWSA in Gilford has a sailing school offering youth and adult group lessons from beginner to advanced, as well as private lessons on their boats or yours.
You have to pass a swim test before taking a course or present your Red Cross swim card.
The Sailing School operates May through August and is located at 25 Davis Rd. in Gilford. For more information check out: www.lwsa.org or call them at (603) 589-1177 or email: sailing-school@lwsa.org.

---

Back From Sailing to the New Hampshire Lake Winnipesaukee Travel Guide Home