Fall Foliage

...Lake Winnipesaukee In New Hampshire

Fall Foliage in the Lake Winnipesaukee area of New Hampshire is extraordinarily beautiful. 


Each fall when the nights turn cooler and the days are still warm, the leaves begin to change color.
It usually starts in mid September, but sometimes you can see a sprinkle of fall color in late August.  It gives you a hint of what's to come.
Every year is a little different yet still the same.  The colors might be brighter one year and last longer another year.  Some years it's cooler and rains more while other years it stays warm through most of October.
The autumn is a time of anticipation for the gorgeous colors and seems to add spirit into your step.  You can't wait to enjoy the outdoors when it's not too hot nor too cold.

I just love looking at the bright reds, oranges and gold around the lake.  There are so many ways to view the beauty in the lakes region.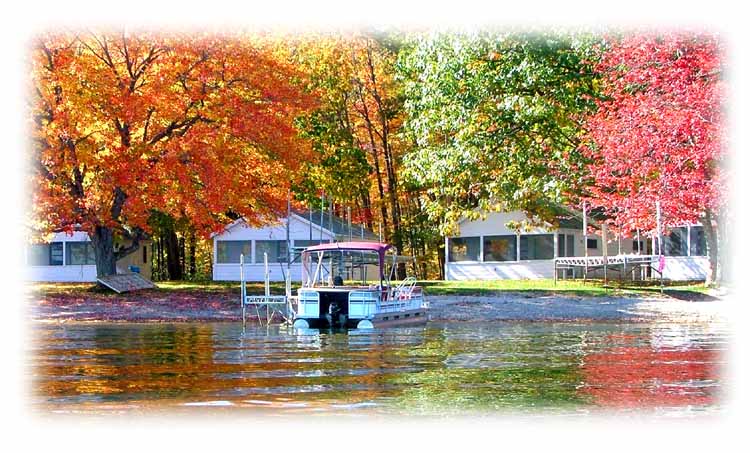 By Boat...
One of the most popular ways to see the New Hampshire foliage is on a boat.  Whether you go on your own boat or take a cruise on the M/S Mount Washington, you'll be amazed at the beauty in the surrounding hills.

If you don't have a boat, you can rent one and cruise around the lake at your own pace.  There are many marinas and boat rental places on Lake Winnipesaukee.

Another option is to cruise Lake Winnisquam.  This is a smaller lake but still a fun place to boat.

If you're more rugged and want to paddle around, try canoeing or kayaking.  Lake Winnipesaukee has many quiet coves and islands that are perfect for either canoeing or kayaking.  You can get up close to the foliage and take some spectacular photos.



By Foot...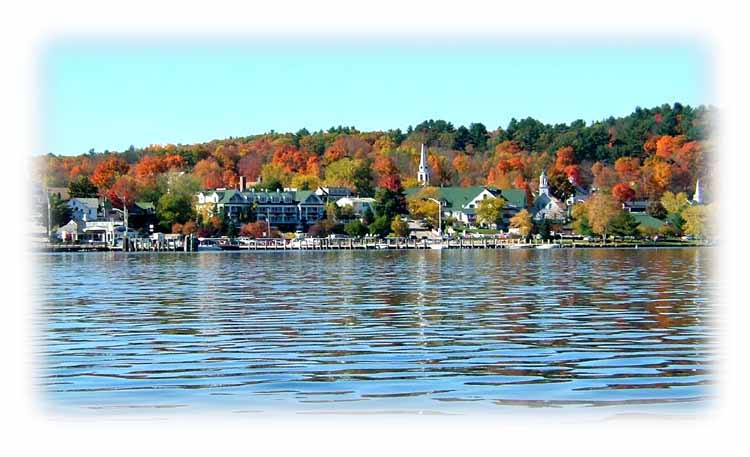 Another popular leaf peeping area is on top of  Gunstock Mountain in New Hampshire.  You can take the chairlift or you can hike up to the Summit.
It's worth it because you'll find the perfect tree with beautiful leaves and breathtaking views.   Some of the best photos can be taken from the top.



By Train...

Don't forget the foliage train tours with the Winnipesaukee Scenic Railroad.  This tour takes you along Lake Winnipesaukee for a different view of the fall foliage. 
You can take a short afternoon jaunt, all day tour or even a dinner trip.  It's a fun way to enjoy the beauty of the lakes region for the whole family.



By Trail...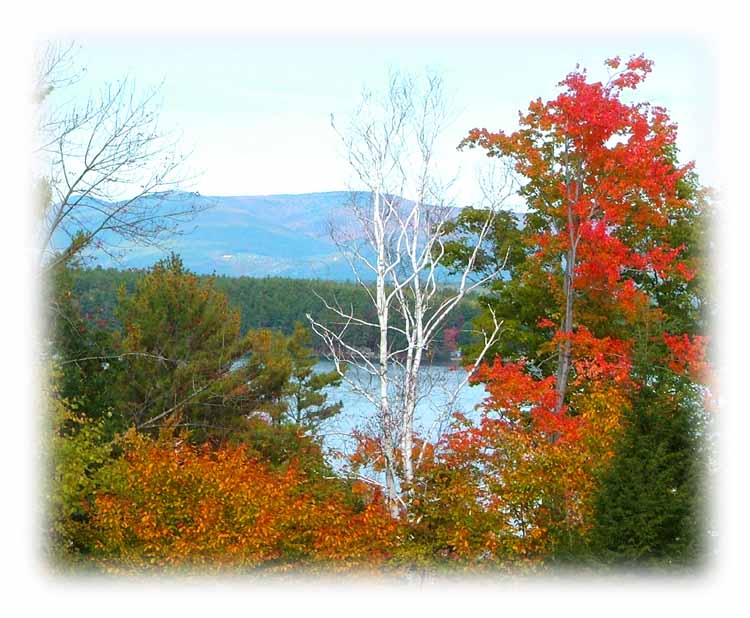 Hiking is another way to experience the beauty of the fall foliage in and around Lake Winnipesaukee in New Hampshire.

One of the most popular hiking trails is Belknap Mountain.  It's an easy hike up and there are great views of Lake Winnipesaukee along the  way.  At the top, there are little stone benches to sit and rest before the trek down.

Mount Major in Alton Bay in New Hampshire, is another popular hike.  This one is more challenging but once you're at the top, the view of Lake Winnipesaukee is spectacular.

Other New Hampshire hiking trails include Red Hill  (route 25) in Center Harbor, Gunstock in Gilford and various trails on Belknap Mountain. 



By Car...

Of course, we can't forget the scenic drives.  You can drive around the lake and stop at different places to peek at the beauty of the lake from different towns. 
As you drive, there are an abundance of places to eat.  You can even stop at some local town to pick up a souvenir or two.  This is just another fun way to view the fall foliage around Lake Winnipesaukee in New Hampshire.



By Plane...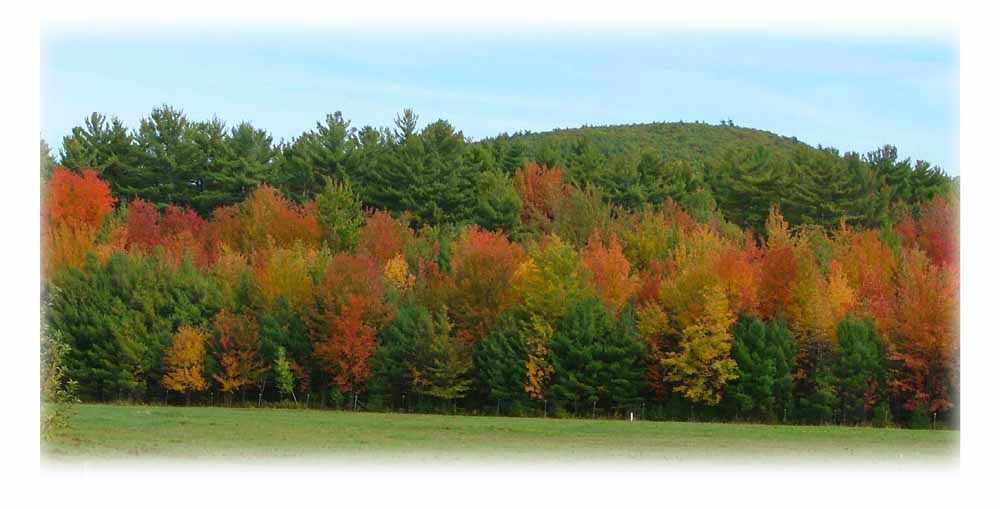 Another fun way that's different to view the autumn in the Lake Winnipesaukee area is in an airplane.  You can get some beautiful aerial photographs in the fall. 
Yes, Laconia, New Hampshire does have an airport!  If you know how to fly, you can rent a plane or take a scenic plane ride with someone else as a pilot.  Either way, it's a fun experience.



By Horse...
Are you into horseback riding?  Fall foliage viewing on horseback will bring you to some colorful places.  You can enjoy the wildlife at the same time.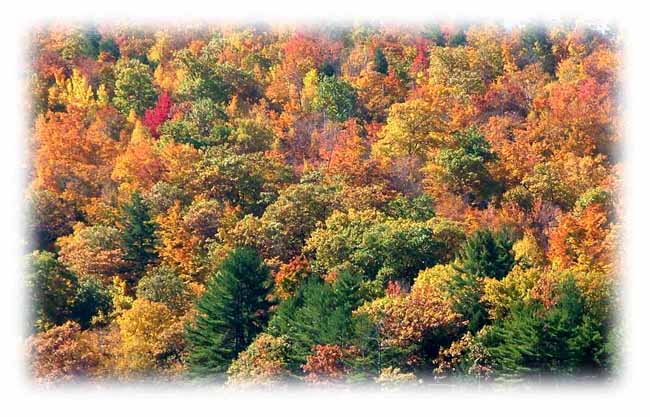 ---

Back From Fall Foliage to the New Hampshire Lake Winnipesaukee Travel Guide Home