Beginner Ice Skating
Learning To Skate Around Lake Winnipesaukee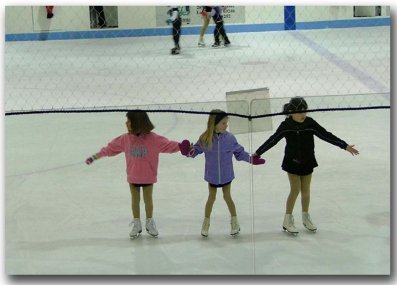 Beginner ice skating in the Lake Winnipesaukee region can be scary for first timer's. Especially if you're an adult. When young kids start ice skating, they're usually covered in knee pads, snow pants and helmets. When they fall, they just get back up.
When an adult is starting off, they tend not to be swaddled in all kinds of protective gear (although they should.)
First, you should have sharpened skates. It makes the learning process easier. You can still learn on dull blades, but you might tend to slip more.
Most first time skaters will need to rent skates at an ice skating rink. These skates are not sharp. If you only plan on skating now and then, these will be okay. If this is a sport you want to continue with, then you'll want to buy your own skates and keep the blades sharp.
Another important factor is to wear warm, fitted clothing that won't get caught in your skates. Socks are also very important. Wearing thin, synthetic or microfiber socks will work best in skates. Cotton socks tend to trap moisture and causes blisters.
Once you have your warm, comfortable, clothing, gloves, optional helmet, knee pads, and skates that fit, you're all set to start yourlessons.
There are various places in the Lake Winnipesaukee area for beginner ice skating lessons. You can try Magic Blades or Central New Hampshire Skating Academy. If you're willing to travel, there are also lessons at Waterville Valley and Tri-Town Ice Arena in Hooksett. Either way, these are all great places to get started with beginner ice skating lessons.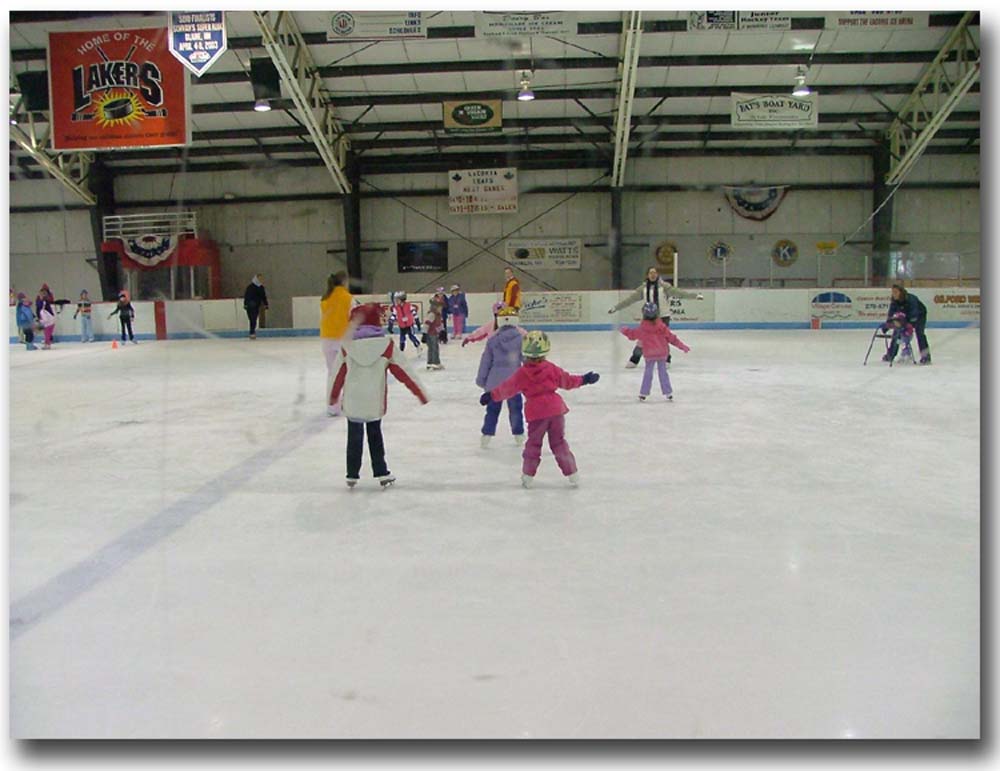 If you're out there skating on a pond or just enjoying public skate at an ice skating rink, you can learn some ice skating basics to help get you started. Or, you might want to learn all about the various ice skating moves that skaters perform during their routines.
Ice skating in the Lake Winnipesaukee area is fun. Many kids and adults enjoy this sport and it gives you something else to do in the winter.