Best Fishing Lures Stories of
Master Angler Paul Phillippe
On Lake Winnipesaukee
New Hampshire
"The fisherman fishes as the urchin eats a cream bun - from lust."
~T.H. White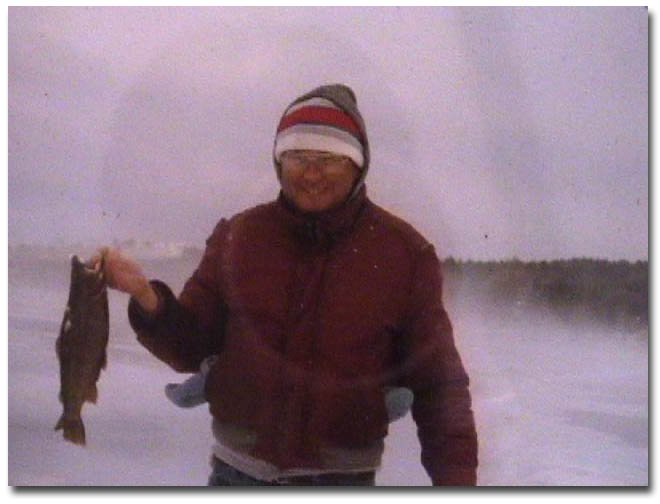 Some of the best fishing lures stories on Lake Winnipesaukee in New Hampshire are from Paul Philippe, with a well known call sign of "Bean Counter" (Paul was a successful accountant.) He came to Lake Winni somewhat later than most of the Master Anglers, but he began fishing with a determination which would not be denied!
Paul had a significant influence on many others whose life he touched either in-person, or on the radio while on Lake Winni. He was known for his generosity, good heart, and his accountant-like empirical studies of the best fishing lures, depths, speeds, and colors of lures.
Experimenting
As one of the best fishing lures stories goes, Paul would designate one side of his boat as the "experimental" side, the other being the "control" side and would only try, for example, Sutton #61 lures with a small red stripe of tape on the left rod and plain Sutton #61 lures without the red on the other side gathering and recording data on numbers of hits on the red versus the plain lure for periods of 5 to 10 years.
He would then compare the results and conclude, "…that the Sutton #61 with the red caught 23% more fish over a 5 year period than the one without the red." This research influenced many of us anglers, who knew him by the empirical results of his studies.
For example, when Paul told us that the Copper Mooselook caught 9% more salmon than the brass one (being color-blind, I cannot tell the difference and had doubts that the fish can…), we all automatically shifted to copper, knowing that the data leading to this conclusion must be sound since it came from Paul.
But one had to be careful when listening to Paul -- especially over the marine radio. He was known to broadcast fictitious data to throw off the flat-landers listening in. Some of us in the know, knew when we heard "Bean Counter" report that he, "…caught 3 salmon on copper Mooselooks at 30 feet," that meant, by pre-arrangement, to add 20 feet to this coded report and conclude, that he actually caught 3 salmon at 50 feet on a #61 Sutton with red stripe.
This kind of cryptic deception still goes on in all the fishing derbies and at other times when people are reluctant to give away too much information to the competition.
Tribute
This picture shows a moving tribute to a great Master Angler Paul Philippe when his family and friends, all aboard boats over his favorite fishing spot on Lake Winnipesaukee in New Hampshire (determined exactly by GPS to be the spot where he caught his 16.5 pound laker!), floated a wreath in his memory, drank a toast to our angler friend, recounted his best fishing lures stories and threw over-board some of his favorite lures.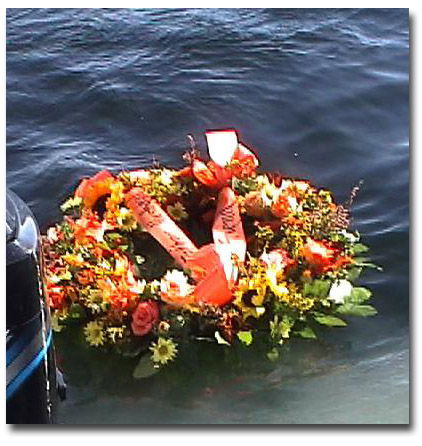 We all miss Paul. "Paul, we know you are also smiling down on us as we fish in your favorite spot with your proven lures!" Master Angler Mario DeCarolis swears that every time he trolls through Paul's favorite spot, he gets a fish, as a gift from Paul.


In Memoriam…Paul was a victim of esophageal cancer in 2001. Paul had 22 years of experience angling in Lake Winnipesaukee, New Hampshire.



"God does not deduct from a man's time on earth the hours he spends fishing."
~George X. Sand
To order the complete award-winning book,
Angling in the Smile of the Great Spirit
, or its accompanying DVDs featuring live interviews with the Master Anglers of Lake Winni, please go to:
www.deepwaterspress.com