Looking For A Wonderful Coffee Shop
In The Lake Winnipesaukee Area
of New Hampshire?
"Coffee smells like freshly ground heaven." ~ Jessi Lane Adams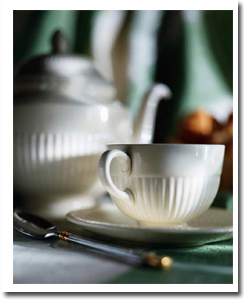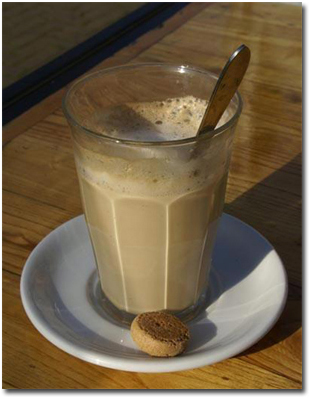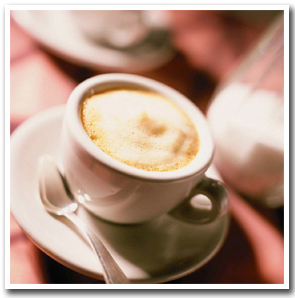 Have you been looking for that relaxing cup of java or tea while enjoying your surroundings? The Lake Winnipesaukee area in New Hampshire has several charming cafes where you can enjoy the ambiance and just take a relaxing break from the day.
Tilton Coffee and Tea House - 265 Main St., Tilton
This cafe combines a relaxing atmosphere and computer services. Both hardwired PCs and wireless connections are available for those customers that want to be productive while enjoying their cup of joe. If relaxation is what you're looking for, then you can browse the web or read a local newspaper or chat with friends while sipping that wonderful cup of brew.
The Tilton Coffee and Tea House is located in the heart of Tilton where there are some wonderful shops to look through.
Their scrumptious sandwiches are very fresh and their specialty is Cafe Monte Alto which is locally roasted in nearby Plymouth, New Hampshire.
Mocha Rizing - Center Sandwich - just across the street from the Corner House
Mocha Rizing is the kind of cafe you want to keep going back to because of the "shopping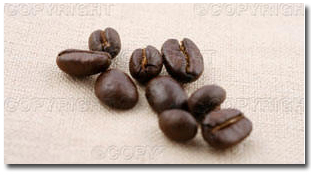 experience." You'll want to spend a lot of time looking through the gift shop with unique furniture and gift items.
Java Tree, now called Mill city Roasting Co. is the blend they serve. It is locally roasted in nearby Manchester, New Hampshire. Their signature blend is a spicy chocolate latte with a hint of ground chili and cinnamon which they call "Mocha Rizing." In addition, they serve fabulous pies, cookies and other treats.
Lydia's Cafe - Wolfeboro
At Lydia's you'll not only enjoy the your cup of java, but the food is absolutely scrumptious. Lydia's serves Java Tree or Mill City and the Republic of Tea.
Creative specialty drinks are very popular such as Chocolate Covered Strawberry mocha latte, a banana mocha latte and Mike's Coco Macino with a touch of coconut. Customers looking for the unusual are encouraged to make up their own creations.
In addition, customers can enjoy fruit smoothies and summer salads as well as homemade soups and veggie, shrimp and turkey wraps.
Lydia's cafe has a theater feel since both owners work with the Village Players as well as design sets. This cafe overlooks downtown Wolfeboro, New Hampshire.
The Village Perk - Main St., Meredith
The Village Perk definitely has that homemade feel to it. In addition to the wonderful Java Tree (Mill City) and Republic of Tea, the espressos are the customer's favorites.
While sipping your favorite drinks you can also enjoy the fabulous desserts such as whoopie pies and homemade biscotti.
Awakenings Outdoor Cafe - downtown Laconia
This wonderful cafe is a comfortable place to take a break from the day. It's also a great retreat to meet with friends or business associates. In the summer, you can enjoy sitting outdoors at the patio cafe with gardens and murals around you.
Awakenings signature drink is the Laconia latte which is made with a touch of vanilla and a "secret" ingredient. You can also enjoy their gelatos with ingredients imported from Italy. The gelatos are so creamy and delectable that you'll keep coming back for more. There are many other treats to enjoy as well.
In the Company of Wolves Coffeehouse - 8 Gables Mall on Union Ave, Laconia - next to Cantin Chevrolet
This new cafe is the perfect setting to relax with a book, surf the net or enjoy chatting with friends.
The Company of Wolves features a locally roasted organic blend. Fast Lane, which is a house blend is its signature coffee. Also available are lattes, smoothies, tea, espressos and more. Come and enjoy breakfast or lunch or even a special treat.