Lake Winnipesaukee Has It All
by Jim
(York, ME)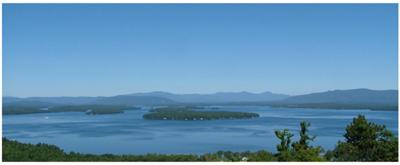 Lake Winnipesaukee
I like Lake Winnipesaukee because it' big enough to go sailing without tacking constantly. I like that you can get in a boat and go to a destination, such as a restaurant or the Weirs. I like that we have a place on the lake and we have access to it. I like that it's fresh, clean water.

I like the four seasons. Summer for water activities; fall for foliage; winter for skiing; spring for new beginnings.
Join in and write your own page! It's easy to do. How? Simply click here to return to What I Love Most About Lake Winnipesaukee.