New Hampshire
Lake Winnipesaukee
Ski Magazine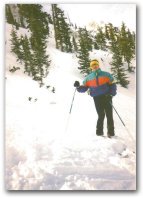 Whether you're just getting started or you're an advanced skier around the area of New Hampshire Lake Winnipesaukee Ski magazine might be the right resource for learning the best techniques. You can find some great lessons that help you with your stance as well as the best way to carve a turn.
There are tips for working out at home or in the gym to help tone you up before and during the New Hampshire ski season. It's great advice, especially if you're a visual learner. The photos that are used show how to enter a turn and how to finish it, with exactly how your body should be at each step.
I like seeing each step because you can practice in the house beforehand. If you put a non-stick, throw rug on a linoleum floor, you can practice how to hold your body as you're turning. When I first started learning to ski, I would practice this way a lot.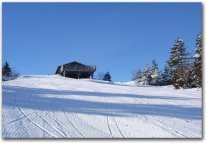 My husband, Dave, has been reading Ski Magazine
for years. He learns many new techniques, tries them out and teaches our kids, as well as me, an easier way to ski.
There is more to this magazine than instruction. You can find information on the latest equipment and what type is best for each level. Each year when we look for new equipment around Lake Winnipesaukee Ski magazine has been helpful. It has a "Buyer's Guide" issue which talks about the latest trends in skis and boots for both men and women.
Looking for the latest fashion trends? You'll find that in this magazine, too. Not only will you find out what's hot, but you'll also find the latest materials that keep you warm and dry. They even talk about the latest in recycled materials for clothing.
Plus, you'll find information on many different resorts in North America including New Hampshire. Things like, the best place to eat, the best run, what's new at the resort and a little narrative about each place. If you're planning on taking a ski vacation around Lake Winnipesaukee Ski Magazine
is a great place to get started.
Awesome photographs and descriptions are found throughout the magazine. Just by reading, you'll understand and get a feel for the lifestyle that skiing has. It draws you in and gets you excited for the great ski season each year, whether you're in New Hampshire or any other place.