About Me And Lake Winnipesaukee

How I Ended Up Writing About Me And Lake Winnipesaukee...

My name is Sharon and I'm going to tell you a little about me and why I started a web site about Lake Winnipesaukee. 

There are other web sites about this gorgeous area, but I decided to write about it from experience with a personal touch.

Again, you ask, "why am I doing this?" 
I wanted a way to earn an income while having the flexibility to spend time with my family. 
I wanted to go on field trips or just take a day off because it's so beautiful outside.  My site is beginning to bring in extra income and I'll show you how.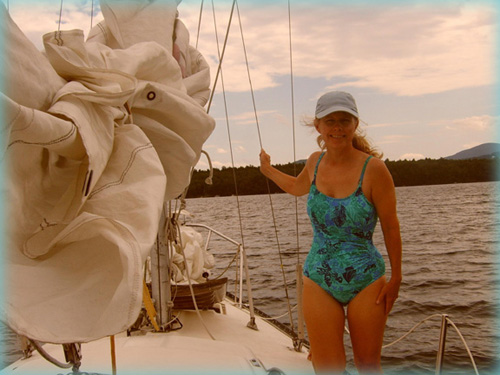 I had a difficult time writing this because I felt I had to meet other people's expectations. 
I really didn't want anyone I knew to know that I was doing this. 
After two years, I only told a couple of people and one other figured it out because he was getting a lot of "hits" for accommodations from my web site.

I guess my biggest fear was having friends and relatives think I'm wasting my time. 
I've had some setbacks along the way, but I have pretty much overcome them and you can too.  How?  By reading about me and my journey.....
The Beginning....
Let me tell you about me from the beginning.  My father was always looking for the best way to make a buck.  He failed at many things he tried. 
Well, I didn't want to fall into the same trap.  When the Internet came out I knew there was a way to make an Internet business a success but I had to find it.

Time passed and I became wrapped up in my kids, play dates, activities, etc.  Finally, in 2005 I started looking into making money online.  My husband, Dave, was selling computer parts, household items, etc. on ebay.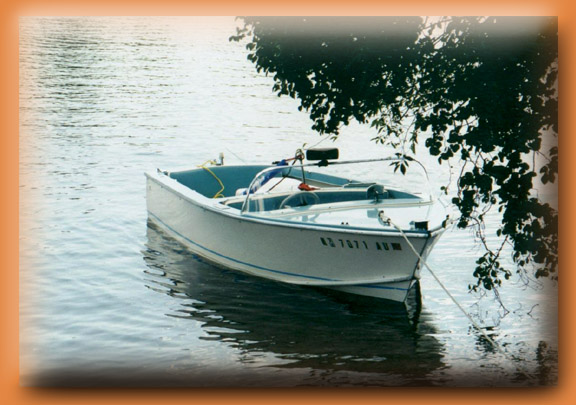 I thought I'd give it a try by selling kids clothes, toys and whatever we didn't need anymore.  I was fairly successful, but didn't care for the tedious work involved as well as shipping, etc.

I thought maybe I can find a way to sell products without doing the work.  That's when I looked into drop shipping.  So I tried that out.

I bought into a company that teaches you how to do it and the best products to sell that would make the most profit. 
I planned on having an ebay store and selling tons of stuff.  I set the store up, had a couple of people buy from me.  That was it.  Very discouraging.

I thought, "there must be some other way to make money online."
Is An Online Business For Me?
While I was researching the drop shipping business, they suggested having a web site of your own.  There were three choices and I read each one thoroughly.

One was about me putting a site up in a "mall" of some kind, one was Site Build It! and I can't remember the third choice. 
I kept going back to read more about Site Build It!  (or SBI!) It caught my eye and made me excited that I possibly found something worth looking into. 
I kept forgetting the name of it, so I continuously logged onto the other site, scrolled through and went to page 19 of such and such a section. 
Finally, I realized I only wanted to look at this company and bookmarked it.

I spent about 6 weeks reading about SBI! and how you can build a web site without having to pay someone to do it. 
In fact, it's like web site building 101.  You can copy and paste your text into a template and all the HTML codes and technical stuff is done for you.

At this point, I thought it was perfect.  So I invested $299 in Site Build It! and started my journey.
About Me and How I Bit The Bullet....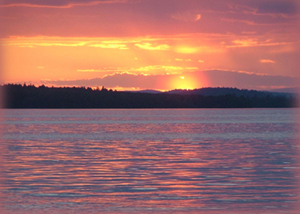 Once I purchased SBI!, I thought..."What am I going to do a web site on?"  I spent two months agonizing over this and finally decided to build a web site for our computer repair business. 
Together with Dave we wrote up a nice web site that a typical business would have.  I thought it was beautifully written, as if it were a brochure.

Of course, I learned that's not how you build a business.  I spent time learning how to write for a web site and decided to change the content. 
Since Dave was busy, I researched and wrote about a subject that I really didn't understand completely.  I needed him to review and correct everything. 
That was like pulling teeth.  Dave had other things to do.  I thought, waiting for him was frustrating.

That's when I decided to venture out on my own.  But, what can I do?  What do I know or love that I would want to write a web site about?  I spent time researching SBI! web sites to see if something would spark my interest.
Dreamer's Paradise....
I just kept thinking but I got busy.  It wasn't just about me anymore.  I now had to take of my family, business and all the mundane things of life.
In the meantime, I wanted to enjoy the lakes region and all it had to offer.  To heck with everything else....

Every chance we got, we went out on the lake.  My favorite is sailing the broads and between the islands. 
There's no phone, computer or anything to disturb you.  Just relaxing on the boat while the wind takes you away.  When the winds were blowing, whether it was rough or moderate, we went sailing.

Of course, it's not always windy.  That's what a motor boat is for.  We would cruise around the lake, stopping to swim and eat lunch.  Other times we had a destination in mind. 
We would check out waterski tournaments in Wolfeboro or a boat show in Meredith (it used to be in the Weirs) or just go to the sandbar for fun.

My girls have been in boats since they were tiny.  We can now take them waterskiing, tubing, kneeboarding and of course, sailing. 
Sometimes we catch up to the M/S Mount Washington and wave to the tourists, check out the loon sanctuaries and other out of the way places or just cruise along the shorelines and dream of owning a home on the lake.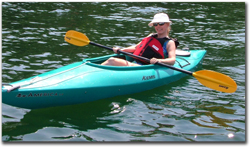 It's awesome to see the beauty that surrounds Lake Winnipesaukee.  It's so easy to fall in love with this area.  I did!  Now, my goal about me is to own a place on the shores of Lake Winnipesaukee.

After spending the summer doing lake activities, I realized I love boating and skiing and everything around me.  All my fun and excitement takes place right here in an area where people love to visit.

That's when I decided to do a travel related web site about this region.  I absolutely love the Lake Winnipesaukee area and know quite a lot about it. 
I'd spend every day out on the lake if I could.  Because I love this region, it has become my passion to live it and write about me and my experiences in it.

Having your own web site certainly isn't easy work at first.  It takes time and a lot of hard work.  If it's something you love, then it doesn't feel like work.

Just being on Lake Winnipesaukee or driving around the area gives me new ideas and the excitement starts coursing through my veins. 
I usually can't wait to get started on something for my travel site.  I always have a camera, paper and pen and sometimes the laptop with me on my excursions.  Now, its having the ipods, iphones and ipads along for the ride.

Going back to the main reason I started lake-winnipesaukee-travel-guide.com...
I wanted to tell the world about me and my experiences in this spectacular place.  This web site isn't geared just for vacationers within driving distance.

People from all over the globe can find out about this wonderful place.  They can learn about the rich history this area has to offer as well as the fun that everyone can enjoy.

Of course, I also want to earn a decent income doing something I love and that allows me to enjoy the lakes region.  And, I'm well on the way to meeting my goal.

So, what do you like to do?  Do you have something that excites you?  Where would you like to work from?  There must be something you want to share with others that have the same passion.

But, how do you make money online without a product?  The same way that I'm doing it.  Right now, I'm making money mostly through advertising. 
These are the "Ads by Google" that are throughout the site.  Most of them are related to my site.  When people click on them, I make money.

This is just one way to make money with an SBI! web site.  Now, I'm looking at other options to earn money such as through affiliate programs, local advertising, a travel guide, and the list goes on.

This web site is something I plan to build up and have it bring in a decent income while I'm out on the lake or the ski slope.  I only spend a few hours a week on this site and look how far this site about me and my experiences on the lake have come. 
I have also started another web site called personalized leadership.  And, we're in the planning stages of starting two more web sites.  One for each of my girls.

I'm soooo excited about my web site.  Do you want to know more about me and how I changed my life and started my online business with Solo Build It!?

You can do this to.  All you need is an idea, a computer, an internet connection and motivation.  With all that, you'll be on your way to building an online business as well.

Learn how it can make your passion come alive!  If you think you're ready to work hard and devote time to do what you love, then read more about SBI!
---

Return to top of About Me and Lake Winnipesaukee