Beautiful Gilford
On Lake Winnipesaukee

As I sit out on the deck in Gilford, New Hampshire enjoying my tall glass of iced tea, I like to feel the calming effect that Lake Winnipesaukee has on me. 

I enjoy the solitude, especially in the early morning.  That's how I feel when visiting this beautiful town. 
It's a popular place yet small enough to not "do anything" when all you want to do is lounge around.
There's still plenty to do in this town to keep you busy.  There are a few restaurants to eat at and shops to visit.
Whether you prefer the hot summer months on the lake or the cold snowy winters on the trails, Gilford has a lot to offer.
Even if you only venture out during the spring and fall, you can still enjoy this beautiful town on Lake Winnipesaukee.  Its the perfect vacation spot that's close to where all the action is yet, far enough away to enjoy the natural surroundings.
Read reviews of the Gilford area.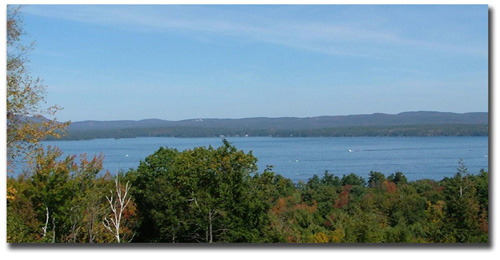 History of This New Hampshire Town
At one time, the town was part of Gilmanton called Gunstock Parish.  It was named for the Battle of Guilford Court House at the end of the revolution. 
Lemuel B. Mason, who fought in the battle, retired to Gunstock Parish and proposed changing the name to Guilford.  Due to a clerical error when posting, the town was spelled as Gilford.
The Thompson-Ames Historical Society was organized in 1943 and has provided three museum buildings that preserve it's cultural history. 
These are the Union Meetinghouse, Mt. Belknap Grange/1857 General Store and the Benjamin Rowe House.  These are all located on Belknap Mountain Road in the Village.

Two well known people have lived here.  Benjamin Ames Kimball, builder of Kimball Castle in 1897.  The castle was well known to have a panoramic view of Lake Winnipesaukee and the New Hampshire area around it.  But, it was deemed unsafe and they are tearing it down.
Penny Pitou, the first U.S. woman to win an Olympic medal in downhill skiing, trained at the Gilford Outing Club, now known as Gunstock.
Sights...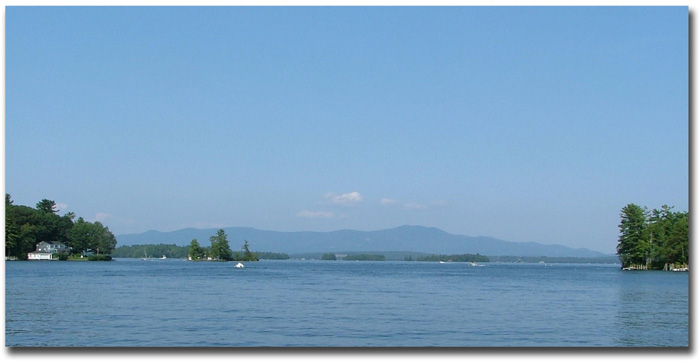 Here, you have the small town feel with a variety of things to keep you busy around Lake Winnipesaukee in New Hampshire.  It's located along Route 11 between Laconia and Alton. 
A popular place for many beach goers is Ellacoya State Beach on Lake Winnipesaukee.  It's right on Route 11 at  Scenic Drive.  this is a quiet neighborhood and the perfect place for a walk or jog.

If you're interested in hiking, Belknap Mountain is a nice place to start.  There are easy and difficult trails to the summit.  It's a short drive up Belknap Mountain Road, park your car and then start hiking. 
There are several trails to follow.  At the top is the Fire Tower and a really nice park ranger.  If you go up there, don't forget to sign the guest book.
If you're into skiing, Gunstock Mountain is the place to be. You will find both alpine and nordic skiing, tubing and many other activities here throughout the year. 
Catch the opening lift and be the first one to lay tracks on the freshly groomed trail.  On freshly fallen snow, find the ungroomed trails to make fresh tracks or catch the spectacular view of Lake Winnipesaukee from the summit.  Be adventurous and ski through the trees in the 'glades'.
Sounds...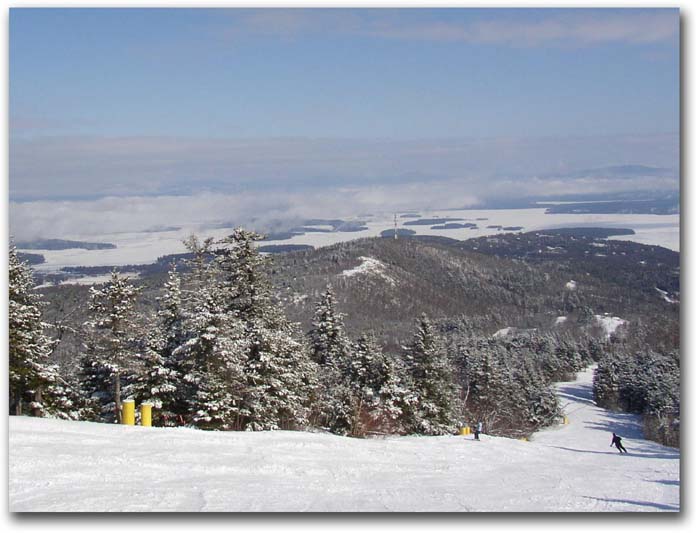 For all you concert goers, Meadowbrook is the place to enjoy listening to nationally renowned bands and entertainment.  There are a variety of concerts that cater to many different tastes.  Get there early, have a tailgate party. 
Avoid the traffic, make dinner reservations at the Center Stage Buffet with a deck and view of the stage.  Now you can enjoy winter concerts as well.  See some great talent all year.

Basically, Gilford, New Hampshire it one of my favorite places.  When our family goes boating, we usually start here.  Many of the photographs throughout this web site are in this area. 
Plus, most of our skiing is at Gunstock.  It's a family mountain and it's close by.  When you have kids that's the ideal place to ski around Lake Winnipesaukee in New Hampshire.
---

Back to Cities and Towns From Gilford, New Hampshire on Lake Winnipesaukee Waterfront

Return to the New Hampshire Lake Winnipesaukee Travel Guide Home