Try Homemade Wine Recipes in the Lake Winnipesaukee Area of New Hampshire
Homemade wine recipes at local wineries and vineyards are all the rage in the Lakes Region of New Hampshire.
The Lake Winnipesaukee area of New Hampshire has several wineries for those who enjoy trying new wines and mead.  The warm summer days coupled with the short growing season produces some very unique wines.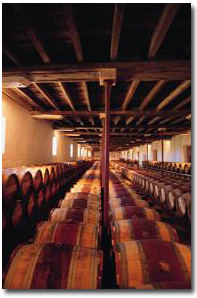 Many people come to this area for a vacation and and decide it's a great place to live.  Some people find jobs but others decide to turn a hobby into a passion.  One such hobby is the appreciation of fine wines.  Growing and harvesting your own grapes is one way to enjoy your wine.
The owners of the local wineries start off small to learn the tricks of the trade.  Eventually, they expand and start producing hundreds of gallons of wine.  They start experimenting with different fruits and natural ingredients such as honey.  With all these great wines, we, the public get to try them.
Because we live in the area, we find that it's easy to hop on over to any of the local wineries to enjoy tasting the home made wine produced in New Hampshire.  These wine makers have tasting rooms where you can try their homemade wine recipes and discover the wonderful tastes of both traditional and local fruit wines.  While there you can learn what their wine recommendations are and buy fine wine to enjoy at home.
Gilmanton Winery & Vineyard
528 Meadow pond Rd.
Gilmanton, NH  03237
(603)267-8251
www.gilmantonwinery.com
Haunting Whisper Vineyards
77 Oak Ridge Road
PO Box 219
Danbury, NH  03230
(603)768-5506
www.hauntingwhisper.net
Hermit Woods
56 Taylor Road
Sanbornton, NH  03269
(603)253-7968
www.hermitwoods.com
Sap House Meadery
PO Box 683
Center Ossipee, NH  03814
(603)539-1672
www.saphousemeadery.com
---
Wine Recommendations for Local New Hampshire Wineries and Vineyards

Back to Home Made Wine Recommendations in the New Hampshire Lake Winnipesaukee Area

Back from Homemade Wine Recipes to the New Hampshire Lake Winnipesaukee Travel Guide Home