Wine Recommendations for Local New Hampshire Wineries and Vineyards
We have been asked many times for our wine recommendations, whether it's straight from a vineyard or from a local wine store.  What we have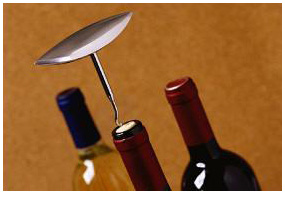 noticed, is that New Hampshire is becoming the latest place to open up a winery and vineyard.
The warm summer days and cool nights along with the cold winters has helped produce some fine tasting local wines.  Some wineries have been in business for a number of years and others for a short time.
It's plain to see that these people enjoy their craft and want to share their homemade wine recipes with the public.  According to Peter Ellis of Stone Gate Vineyard, "it's a great way to make a small fortune, out of a large one."
Wine Recommendations for Wineries Throughout New Hampshire
Appolo Vineyards
49 Lawrence Road
Derry, NH  03038
www.appolovineyards.com
Candia Vineyards
702 High Street
Candia, NH  03034
(603)867-9751
www.candiavineyards.com
Coffin Cellars
1224 Battle Street
Webster, NH  03303
(603)731-4563
Flag Hill Winery & distillery
297 North River Road
Lee, NH  03861
(603)659-2949
www.flaghill.com
Fulchino Vineyard
187 Pine Hill Road
Hollis, NH  03049
(603)886-0479
www.fulchinovineyard.com
Incredibrew/Grape Time Winery
112 Daniel Webster Highway
Nashua, NH  03060
(603)891-2477
www.grapetimewinery.com
Jewell Towne Vineyards
65 Jewell Street
South Hampton, NH  03827
(603)394-0600
www.jewelltownevineyards.com
LaBelle Winery
345 Route 101
Amherst, NH  03031
(603)672-9898 X1
www.labellewinerynh.com
Moonlight Meadery
23 Londonderry Rd. #17
Londonderry, NH  03053
(603)216-2162
www.moonlightmeadery.com
Olde Nuttfield Vineyards
146 Old Sandown Road
Chester, NH  03036
(603)300-3870
www.oldenuttfieldvineyards.com
Sweet Baby  Vineyard
204 South Road
Kensington, NH  03833
(603)347-1738
www.sweetbabyvineyard.com
Silver Mountain Ciders
Box 62
Lempster, NH  03605
(603)477-2026
www.silvermountainciders.com
Walpole Mountain  View Winery
at Barnett Hill Vineyard
114 Barnett Hill Road
Walpole, NH  03608
(603)756-3948
www.bhvineyard.com
The Vineyard at Seven Birches
1775 Benton Road
North Haverhill, NH  03774
(603)785-7678
www.sevenbirches.com
Zorvino Vineyards
226 MainStreet
Sandown, NH  03873
(603)887-8463
www.zorvino.com
Homemade Wine Recipes at Local Lake Winnipesaukee New Hampshire Area Vineyards
Back to Home Made Wine Recommendations in the New Hampshire Lake Winnipesaukee Area
Return to the New Hampshire Lake Winnipesaukee Travel Guide Home